Start your escapes to the Brainerd Lakes Area with this spacious twin home. Twin-home 27 has been beautifully decorated, complete with hard wood floors, hickory cabinets, and high-end finishes throughout. The comfortable floorplan and vaulted ceilings provide an open feel in a warm back of the woods setting. For the best stay in the Greater Lakes Area, choose luxurious accommodations in one of Wilderness' glamorous specialty twin homes. Designed with smooth sophistication and subtle touches of extravagance, these fashionably styled twin homes overlooking Middle Cullen Lake will surprise and delight you.
The purchase of a quarter share ownership interest entitles you to the exclusive use of your unit for 12 weeks a year, with the weeks rotating every year for four years when the rotation process begins again. When you or your friends or relatives are not using the unit, you may trade weeks with your quarter share partners or rent the unit through the resort rental management company and receive 65% of the rental proceeds.
Create a lavish lakefront vacation for friends and family in this five-bedroom, three-level escape, covering almost 2,500 square feet. Sweeping views of the lake and forest capture your attention from every angle. This multi-level twin home features an amazing screened in porch and deck and a patio on the walkout level, perfect for entertaining and sunbathing, complete with your own private pool table and fire pit with panoramic views. Go ahead and make yourself at home in the open floor plan living room featuring a 50" HD television. Entertain guests in the adjacent dining room for 8. Also on the main level, a sprawling bedroom you'll want for yourself, featuring a king bed, 40" HD TV. The master bath is your personal oasis featuring a walk-in shower. Let your guests gaze across all that Wilderness Point Resort has to offer from the other upstairs king bedroom. Create your own special memories in this exclusive world of abundant luxury and wooded seclusion that all of the Brainerd Lakes Area looks up to.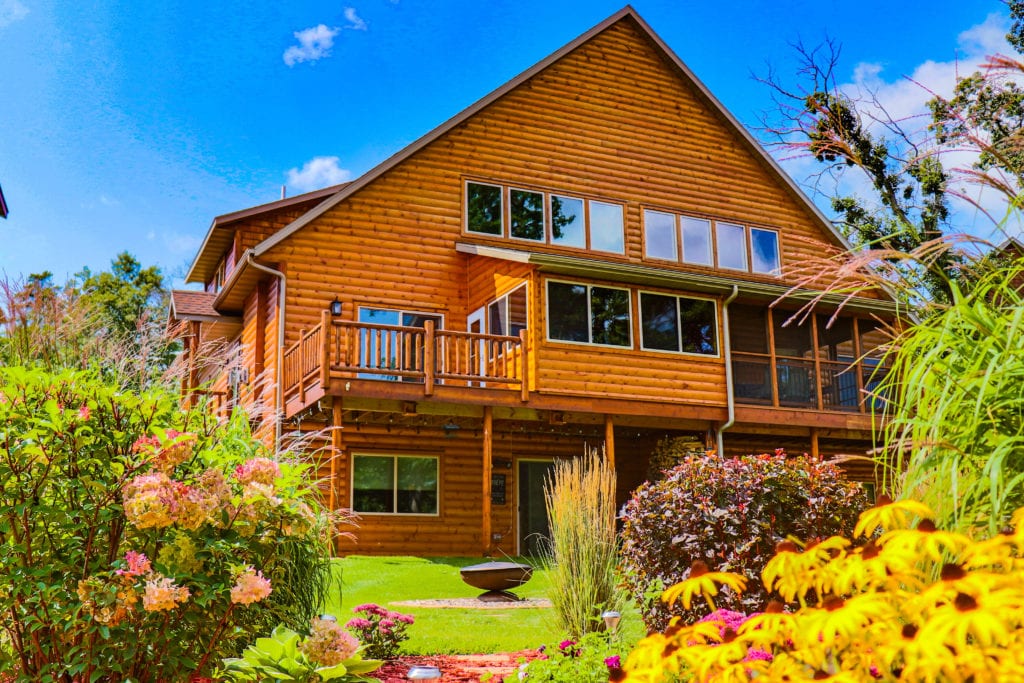 Private Showing?
Give us a call!